Industry Talk
The Great Unlock – finding the finance
项目融资为创新者wh提供一条生命线o may lack credit-worthiness in traditional financing channels.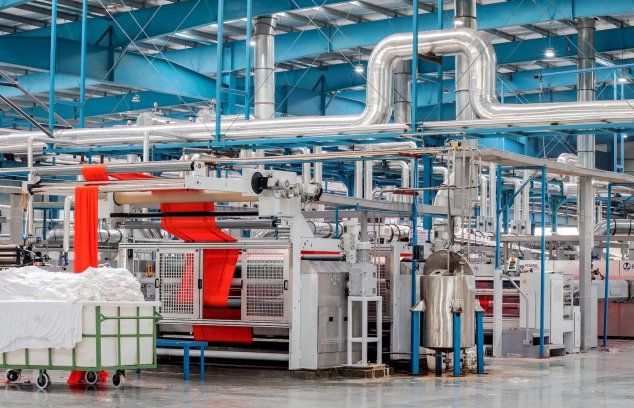 23rd October 2023
Innovation in Textiles
|Amsterdam
Fashion for Good has teamed up with Spring Lane Capital to explore options for unlocking the capital needed to scale up sustainable innovation in the textile industry.
A new report,The Great Unlock: Closing the innovation commercialisation gap through project finance solutions, reviews the different types of capital available to close the funding gap at the commercialisation stage of projects.
It discusses the benefits, requirements and opportunities related to project finance and highlights the roles that various stakeholders would need to play in order to bring this to life.
The scaling of innovations – in particular of next-generation materials, recycling and processing – is critical to enable a transition towards a net zero industry.
The transition from R&D to commercial viability demands substantial capital, and innovators often face a financing challenge when they arrive at this first commercial production stage. This results in a funding gap that prevents the industry-wide adoption of new products and technologies.
The bulk of the funding needed will come from debt financing, with project finance serving as a key solution due to the strong focus on risk mitigation and allocation which the structured nature of such funding provides.
"Sustainability imperatives have already disrupted the energy and mobility sectors, while at the same time creating enormous opportunity," said Christian Zabbal, managing partner at Spring Lane Capital. "It's clear to us that the fashion industry is at a similar inflection point. Spring Lane looks forward to providing capital and expertise to help accelerate the ongoing transition in the fashion sector."
Project finance, for example, is an option via which a project's assets and cash flows serve as collateral for the loans used to finance the project. It distinguishes itself by mitigating risks, bolstering credit ratings and allowing for greater borrowing capacity based solely on the project's viability. As such, it offers a lifeline to innovators who may lack credit-worthiness in traditional financing channels.
Project finance is particularly beneficial for new technologies because it allows them to scale effectively and faster compared to traditional funding channels. It also gives access to broader debt capital markets and offers longer repayment periods compared to corporate finance, making it more attractive for technology development.
"There is a lot of investor interest in new technologies, and scope for project finance as a funding mechanism – especially for proven solutions like ours where market demand is high and the positive environmental impact so clear," said Petri Alava, CEO at Infinited Fiber Company. "In the last few years, we have signed major offtake agreements with leading brands. Based on those experiences, we see this report as a valuable toolkit to help new innovators prepare for the funding journey that lies ahead."
"与创新者在扩展ir technologies allows us to accelerate the availability of, and secure access to, novel materials and processes that are crucial for the achievement of our sustainability goals," added Carolin Lanfer, director of corporate ventures for sustainability at adidas
Key findings from the report include:
- Scaling innovations, specifically next-gen materials and processing technologies, will require significant allocations from a capital, time and expertise perspective.
- Debt financing, which represents 50% or $200 billion of the financing required to scale those innovations, plays a substantial role and can be unlocked through project finance solutions.
- Project finance allows innovations to scale faster and more effectively, compared to traditional funding channels.
- Strong offtake, feedstock and engineering procurement, and construction contracts are vital for success.
- Innovators, brands, financiers and supply chain partners all have a role to play to unlock the funding needed.
The report provides contractual templates and highlights case studies and lessons learned from innovators during their scaling journey. It can be downloadedhere.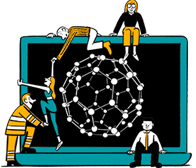 Business intelligence for the fibre, textiles and apparel industries: technologies, innovations, markets, investments, trade policy, sourcing, strategy...
Find out more