复合材料
Recycled carbon and aramids in France
Mechanically robust and electrically conductive materials pave the way for a wide range of future applications.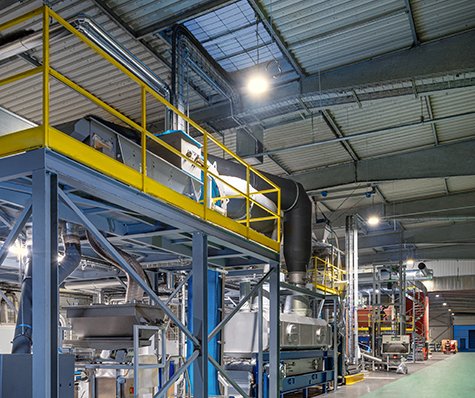 2023年10月25日
Innovation in Textiles
|Languidic, France
Apply Carbon, part of the Belgian headquartered Procotex Group, has completed the commissioning of a fully automated mass production plant for recycled carbon fibres in Languidic, France.
This follows the acquisition of the short carbon fibre business of the UK's ELG in 2021.
The 16,500-square-metre plant has a nameplate capacity of 4,000 tons of high-quality recycled carbon products and a separate adjacent site is focused on increasing the production capacity for recycled aramid fibres.
With its exceptional strength-to-weight ratio, carbon fibre has found a variety of applications, including in the automotive, aerospace, sports equipment and renewable energy sectors. Its production and disposal, however, pose significant environmental challenges. Traditional carbon fibre manufacturing processes are energy-intensive and generate a considerable amount of waste. Additionally, the disposal of carbon-fibre composites often leads to landfilling or incineration. As industries strive to align with sustainability goals, a growing demand for sustainable carbon fibre products has led to a critical need for more efficient and environmentally friendly ways of producing and recycling carbon fibre materials.
为了应对这一情况,应用碳的新工厂是currently producing close to 2,000 of recycled carbon fibre annually, with the goal of achieveing 4,000 tons once fully utilised. It currently holds a stock of approximately 3,000 metric tons of raw materials to ensure high product quality, uniformity and security of supply.
The production area for recycled para-aramid fibres has an annual production capacity exceeding 700 metric tons of milled and granulated aramid products to help meet the rapidly increasing demand for abrasion-resistant polymer compounds used in friction and wear applications and for aramid pulp used in low-wear and dust-free brake pads.
New standards
The company's investment has also been geared towards achieving new standards in terms of both manufacturing and energy efficiency.
"Virtually all production processes – from the milling of raw materials to the granulation, sizing, cutting and packaging of finished products – have been automated to ensure cost-effectiveness and batch-to-batch reproducibility," says CEO Hervé Cayuela.
Latest-generation heat pumps are used to power the advanced drying ovens, a SCADA (supervisory control and data acquisition) system has been implemented to minimise energy use across the entire plant and the installation of 1 MW of solar power capacity will ensure that more than half of the factory's energy demand will be covered by renewable energy.
"With this investment, we have achieved a milestone in the mass-conversion of carbon fibre waste into affordable, high-quality reusable products," adds commercial director Bruno Douchy. "Our differentiated portfolio of lightweight, mechanically robust and electrically conductive materials is paving the way for a wide range of key future applications."
Apply Carbon has seen its revenues from recycled carbon fibres double over the past five years. This growth is not expected to diminish in the foreseeable future, as new applications in electronics (antistatic packaging), the automotive sector (electromagnetic interference shielding), 3D printing (metal replacement) and hydrogen (fuel cells) further catalyse demand.
Additional pyrolysis capacity, planned for 2025, will enable the recycling of post-consumer 'end-of-life' carbon feedstock, in addition to the current post-industrial carbon waste.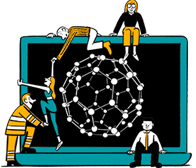 Business intelligence for the fibre, textiles and apparel industries: technologies, innovations, markets, investments, trade policy, sourcing, strategy...
Find out more