Dyeing/Finishing/Printing
Kornit Digital at Printing United Expo 2023
Company to deliver on vision of transforming to on-demand sustainable fashion and textiles industry.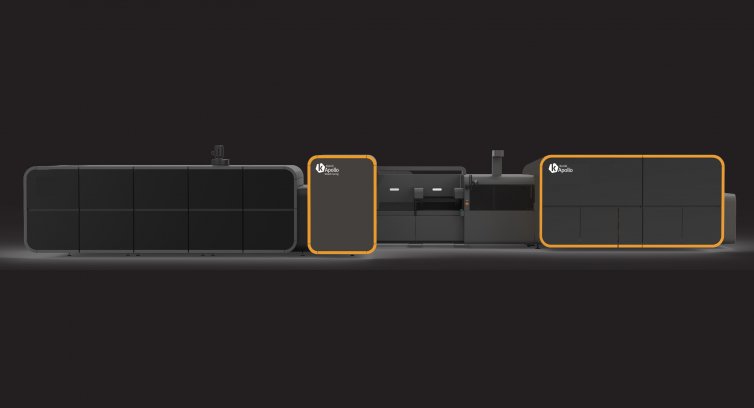 19th October 2023
Innovation in Textiles
|Atlanta, GA, USA
Kornit to showcase how accelerated demand for flexible and fast changing consumer trends, limitless user-generated content, e-commerce agility, and transparent sustainability drive brands and retailers towards lean, highly reactive short-runs production.
Kornit Digital is taking its unprecedented success at ITMA Milan 2023 one step further at the upcoming Printing United Expo 2023 show, closing the gap brands encounter from broken fulfilment ecosystems by introducing digital supply chain solutions. The company will also feature exclusive sessions with customers Mad Engine Global LLC and Augusta Sportswear, demonstrating the transformative effectiveness of on-demand, short-run, sustainable digital production.
"时尚和纺织行业正在发生变化nprecedented speeds, and brands and fulfillers must adapt now or fall behind. Broken, analogue supply chains just cannot match market demand for unlimited creativity, a surging creator-led economy, and fast customer response in this growing world of e-commerce and evolving brand and retailer requirements," said Ronen Samuel, Chief Executive Officer at Kornit Digital.
"At ITMA Milan 2023, we said this shift was happening – and happening fast. Since then, our on-demand, digital production portfolio has helped transform real customer challenges into new opportunities. We're proud to highlight the reality of digital production going mainstream with our MAX technology at Printing United Expo 2023."
Holistic digital production ecosystem
Kornit solutions at Printing United Expo will empower producers to streamline supply chains with efficient, single-step direct-to-garment and direct-to-fabric technologies, robust pigment ink sets, energy-efficient smart curing systems, with diverse applications for colourful and even neon or 3D fabric and garment decoration. Expanding globally at retail quality is now also available as a service - powered by KornitX – connecting brands with a global fulfilment network of Kornit MAX users.

Kornit MAX technology is ideally suited to create new opportunities for on-demand customisation. The technology now brings new capabilities for printing direct-to-polyester with vibrant unmatched colours, even neon, in the most sustainable way possible.
"We are excited to partner with Kornit for polyester direct-to-garment printing. Together, we look forward to delivering a single-unit polyester printing solution for the team sportswear market," said Brad Sullivan, Vice President of Business Development, Augusta Sportswear.
"As the market shifts towards smaller MOQs and reduced inventory, our adoption of Kornit MAX technology enables faster response and scalable short runs - up to 400 prints per hour with a single operator," said Jaymes Clements, Executive Vice President - Print on Demand Production at Mad Engine Global, LLC.
"By integrating Kornit Apollo into our MAX-powered fleet, we' re not only expanding our capacity but also unlocking opportunities in untapped brand markets. With enhanced retail support and expanded license coverage, we're poised to make a significant impact in these new horizons."
As part of its strategic commitment to customers, Kornit today also announced its partnership with Adobe, providing the foundation for the next-generation of Kornit's Raster Image Processing (K-RIP) software. Fueled by the Adobe PDF Print Engine, K-RIP is engineered to help brands and producers deliver repeatable, reliable images for the highest quality in digital garment decoration.
Standing united and strong
Despite the current environment in Israel, Samuel believes Kornit is stronger and more unified than ever, something he looks forward to highlighting at Printing United Expo: "As a company and as people, Kornit strongly condemns the horrific attacks by Hamas on Israeli civilians last week – including the barbaric murder and slaughter of innocent civilians including children, women, and the elderly. This fight is not only about Israel or the Jewish people, but a battle of humanity against evil. Among the values we share are commitments to free speech and self-expression, rational discourse, diversity, the dignity of humanity, and the abhorrence of antisemitism and racism. The actions of Hamas are antithetical to our values and as people. The highest priority we share is compassion for one another. Our employees, their families, partners, and the entire community are in pain and there is no greater moment for us to pull together with love and support."
"Kornit is committed to the uninterrupted success of our business, customers, and community – and we do not expect customers to encounter any disruptions. Our operations, including R&D and production facilities, are fully functional and we're dedicated to maintaining business continuity and prompt service. We have strong reserves across all operating regions to meet demand throughout the upcoming peak season and beyond. Finally, I would like to thank our customers, partners, and the entire community for their thousands of messages of support and love. As Albert Einstein once said, 'the world will not be destroyed by those who do evil, but by those who watch them without doing anything," he concluded.
Kornit at Printing United Expo 2023
A series of daily showcases will reflect Kornit's unity during these challenging times, presenting the full journey of fashion collections - from pixel to parcel, and all manufactured using Kornit's MAX technology. To take part in Kornit's display and experience the excitement, please visit Kornit Digital at Printing United Expo 2023, October 18 – 20 at the Georgia World Congress Center in Booth #C1322.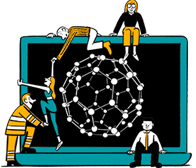 Business intelligence for the fibre, textiles and apparel industries: technologies, innovations, markets, investments, trade policy, sourcing, strategy...
Find out more